Espresso Blend, Cups & Mugs
Everything to fuel your ride!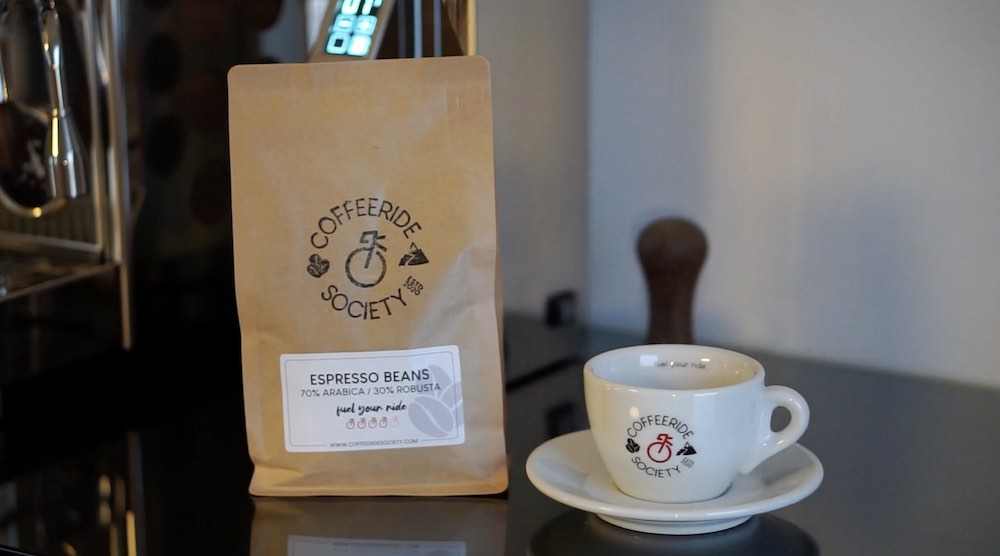 The CoffeeRide Society was born from an idea and grows with community and passion. Driven by this, we looked for regional partners to plan and realize great projects. Probably the most beautiful is our first Coffee Blend. This Espresso is the essential foundation for unforgettable cycling adventures. 
And it was a matter of course for us that it has to be a cup that reminds you that our life is only half as wonderful without the espresso before or after the ride. So what are you waiting for? Fuel your ride!
Inspired by our passion for cycling, the joy of a fine coffee and the endless desire to explore new roads. CoffeeRide Society is your community to share your cycling adventures or explore a new stopover for your next coffeeride. Together with regional partners we are always trying to offer you things that bring happiness. And that's how our first espresso was born. Of course, a suitable cup must not be missing, because only in this way our espresso tastes like it should. Furthermore with our Casual Wear we offer a high quality fashion collection for both Men and Women.
Be part of the CoffeeRide Society and share with us around the globe your passion for cycling and coffee!